Examples Of Gel Coat Repairs and Structural Alterations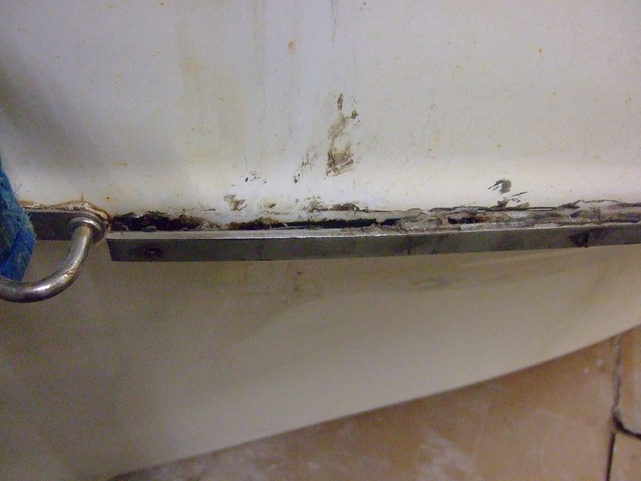 THIS KEEL IRON WAS IN A POOR STATE AS WAS THE REST OF THE HULL WHICH WAS TAKING IN A LOAD OF WATER AS A RESULT OF AN ACCIDENT IN THE SEVERN ESTUARY!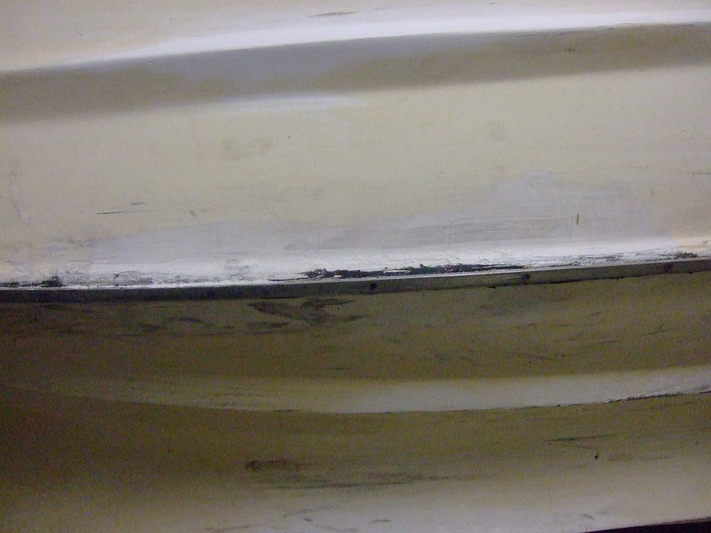 IT WAS CERTAINLY SHOWING SIGNS OF WEAR AND TEAR !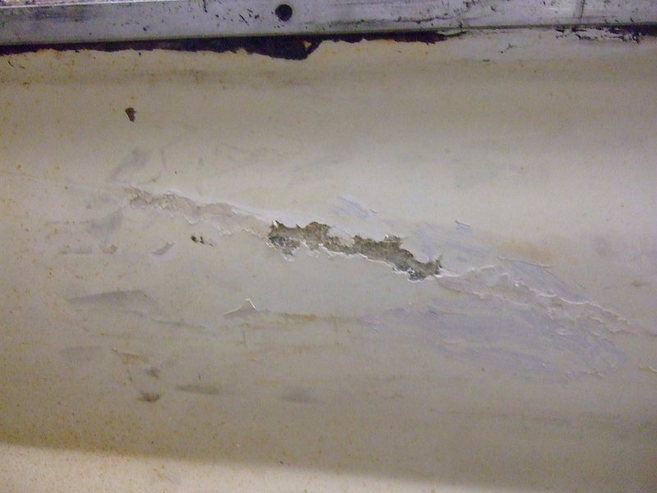 VARIOUS REPAIRS HAD BEEN ATTEMPTED BY PREVIOUS OWNERS WHICH ONLY CAME TO LIGHT WHEN THE CURRENT OWNER HIT A LOG AT SEA AND BROUGHT THE BOAT INTO OUR YARD FOR URGENT REPAIRS !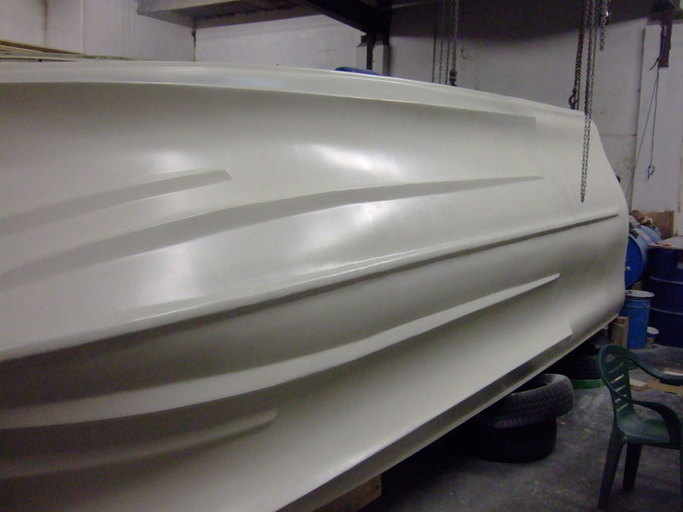 WE UNDERTOOK EXTENSIVE WORKS TO HIS HULL WITH PRETTY GOOD RESULTS !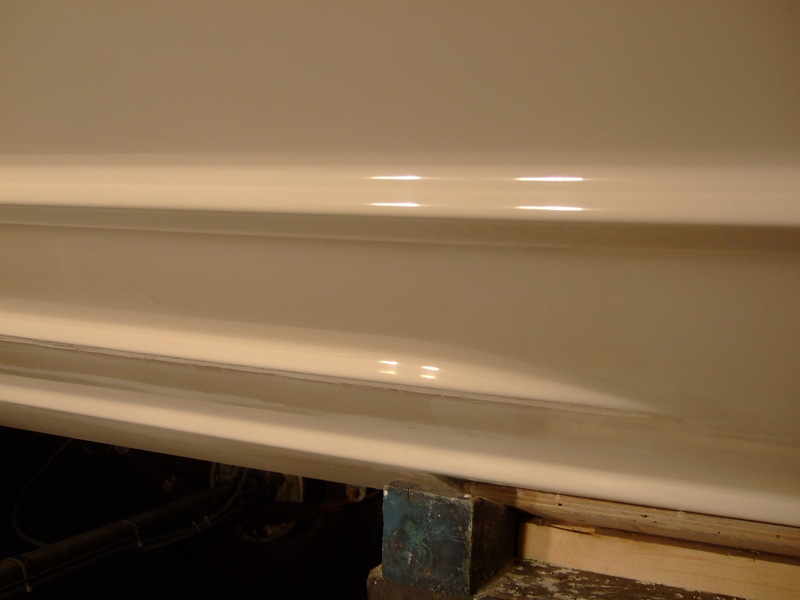 THE CUSTOMER WAS EXTREMELY PLEASED WITH THE END RESULT !
A SEEDOO SPORTSTER WITH HULL DAMAGE.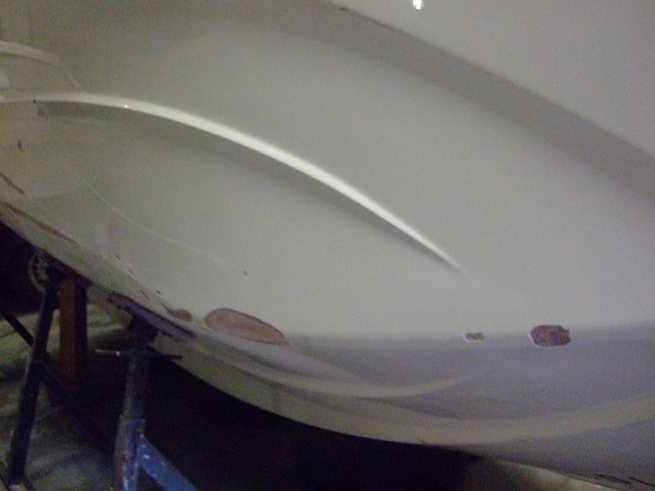 The hull had numerous abrasions/gouges and cracks due to hitting rocks.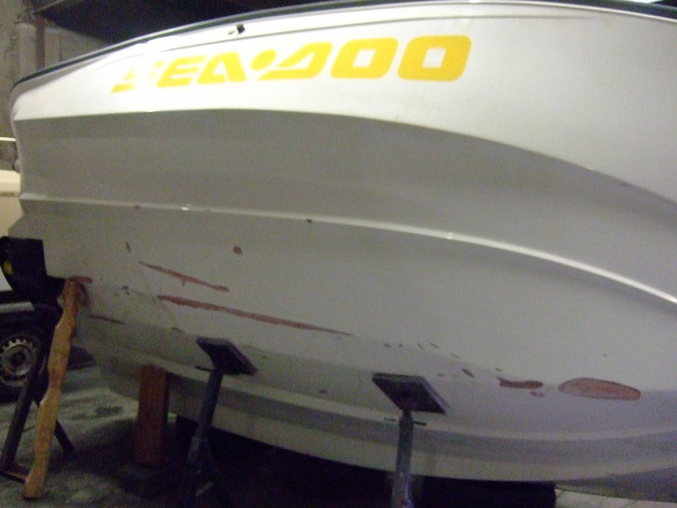 As you can see, there are lots of scrapes etc!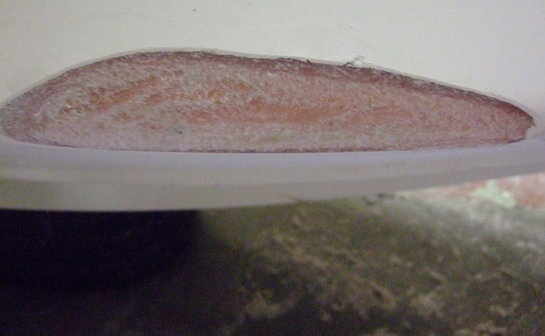 A close up of a gouge showing the glassfibre .
The gellcoat was imported from Canada (the seadoo manufacturers)
to ensure that the match was a good one!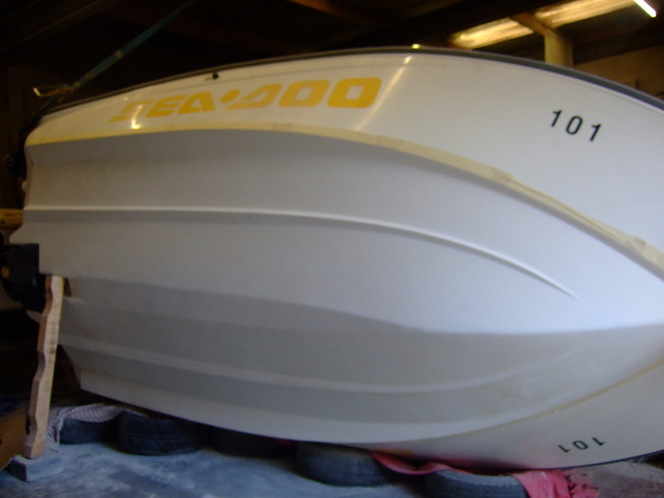 After completion of gell repairs, the Hull was polished and returned to it's trailer and owner who was extremely pleased with the works undertaken!
A STRUCTURAL ALTERATION ON A RIB
This is an imported RIB with
a manufacturing fault. We had
to re-profile the deck to allow
the outboard motor's steering
system to work correctly!
This involved cutting away
the moulding as shown .
The gel coat was colour matched and the repair completed to a very high standard . The boat was delivered to the customer who was very pleased with the repair as shown .
WE CAN LABORATORY COLOUR MATCH ANY GEL COAT
ALL BOAT AND JETSKI REPAIRS UNDERTAKEN
RECOMMENDED BY

ALL

INSURANCE COMPANIES