A 6.9m Cheetah Catermaran undergoing Repairs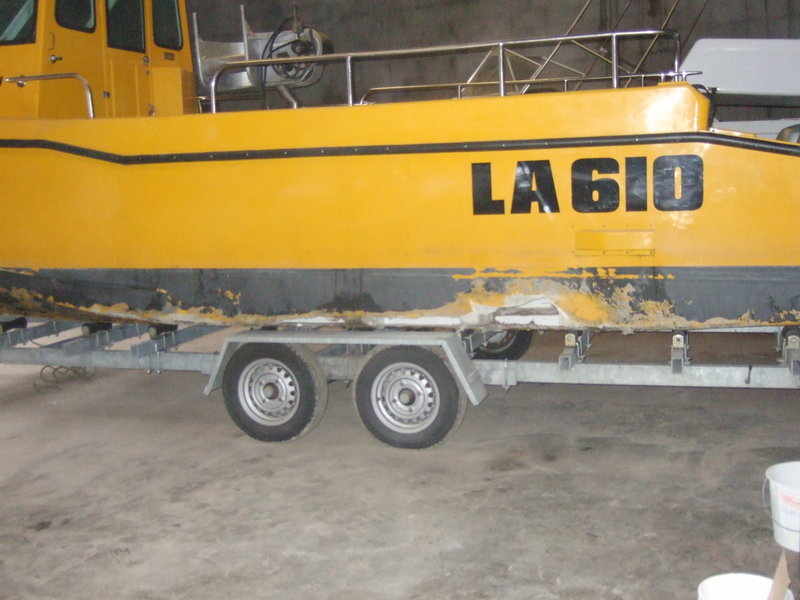 This boat broke it's moorings and got washed up on rocks during a ferocious storm. Both hulls were holed and had extensive damage .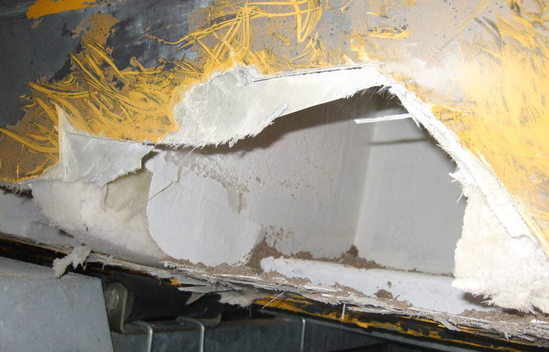 As you can see , it's an extensive rebuilding job !
Each hull section had to be completely refurbished
with strengthening glass and conventional GRP,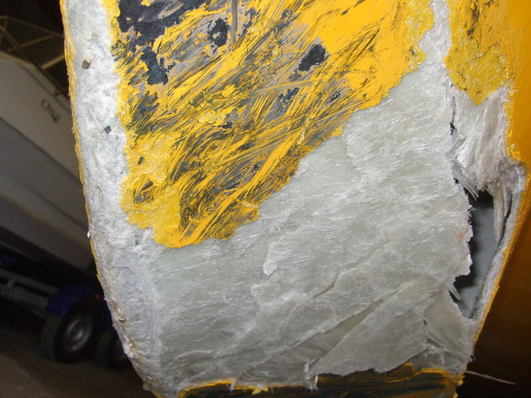 Both keel bands were torn off by the impact on the rocks !
And the grp was signifigantly weakened .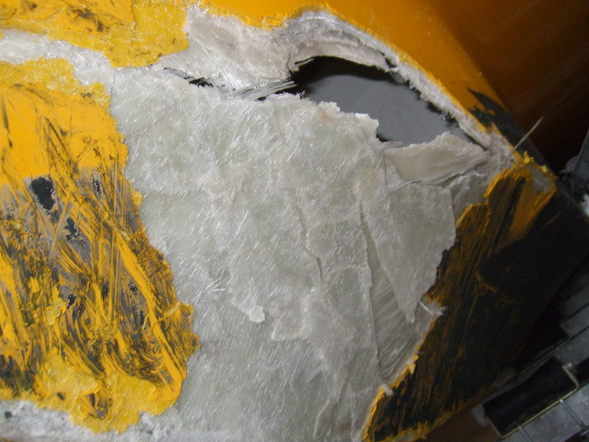 Both hulls required internal and external re-inforcement ,
prior to gellcoating and shaping to bring the original profile back .
AFTER COMPLETION OF WORKS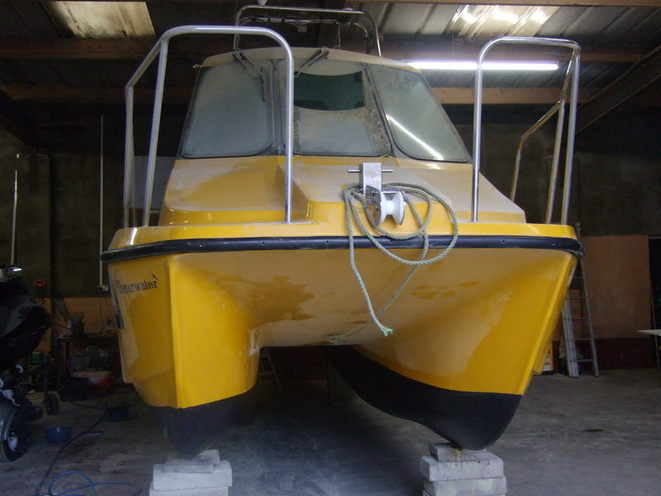 The finished boat , still on props , antifouled and
awaiting the trailer and a hose pipe !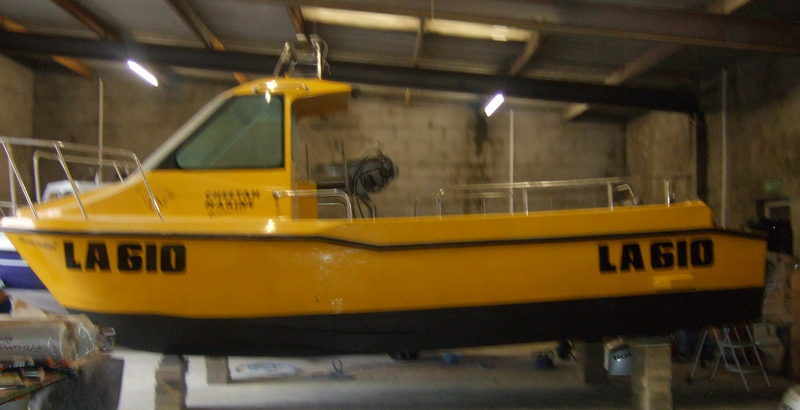 The hull profile is now as good as new and the
gelcoat is buffed and polished .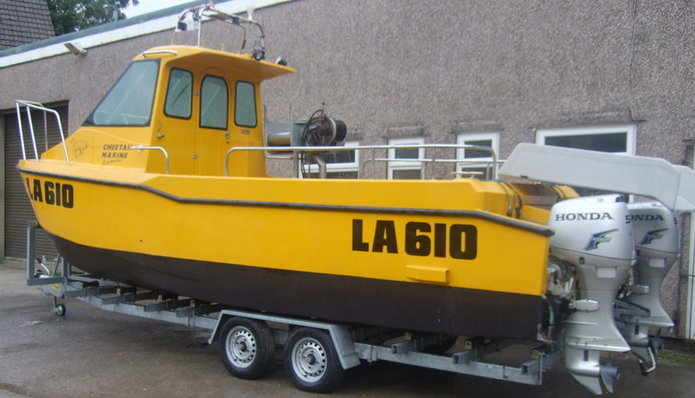 The boat was placed back on it's trailer , washed
and ready for collection by the owner who was
extremely pleased with the end result.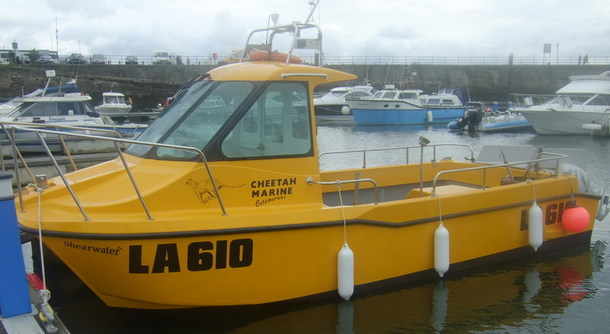 The Cheetah Catermaran back on the water ready for action !